About Aaron Bady
A graduate student in real life at UC Berkeley, Aaron is a graduate student in virtual life at zunguzungu.
Email Address: aaronbady@berkeley.edu
Posts by Aaron Bady
Monday, December 13, 2010
James Clifford's "The Greater Humanities"
By kind permission of James Clifford, this is the text of a talk he delivered at "The University We Are For," a conference  organized by David Theo Goldberg and Wendy Brown at UC Berkeley (11/5/10). The Berkeley forum is webcast here and the UC Irvine version can be viewed here.
"The University We Are For." The context, created by David Theo Goldberg and Wendy Brown exhorts us to look past our complaints about what's happening to the University. No kvetching--something we're all too good at, these days. We have permission to be un-ambivalently for something (more than just settling for what we can get): it's OK to think big, to be utopian, for fifteen minutes. That's how I see the assignment. I offer an immodest proposal. All the devils in the details can be left for later. There will be plenty of time for them.
Not too long ago, I was the Humanities Divisional representative on a search committee for a new UCSC campus provost. One of our candidates—a dean from a big mid-western university who we interviewed at San Jose airport—spoke casually of the "five divisions of the university…and if you're lucky enough to have professional schools, more."  He meant Nat. ScI, Engineering, Soc Sci, Arts and Humanities.  He went on to talk about funding sources. The Humanities disappeared from the discussion.
But I was stuck on the numbers. Naively shocked. When I entered graduate school, we were an Arts and Sciences university, worrying about C. P. Snow's "two cultures."  Two!  I felt I lived in half the landscape. Now, in the airport, I had become part of a thin and shrinking slice of the pie. I think we can all recognize this shock, the fact and seemingly irreversible trend of belittlement. There's been a lot of soul-searching, and blaming, over the reduction of the humanities to a minor position in the university--a necessary garnish for the main course, the practical fields that lead to jobs …etc, etc.  I don't need to elaborate. It has been said that it's our own fault, that the Humanities have become lost in "critique," mired in jargon, speaking only to those who know the code. We respond defensively that no one expects physicists to eschew technical language… Why does everyone think they know what the Humanities are, or should be?

Continue reading "James Clifford's "The Greater Humanities""
Permanent link • (3) Comments
Thursday, November 04, 2010
The Language of Developmentalist Literature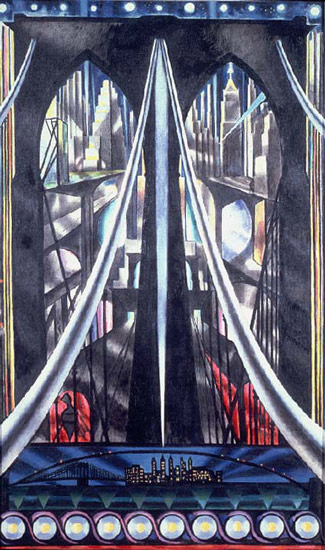 Lapata wrote a great post at Chapati Mystery on the special issue of Granta devoted to Pakistan (her second; the first was here). Building on Sepoy's earlier critique of the issue, she targeted the use of "development" language to describe the development of Pakistani literature:

"…Aside from the ludicrousness of talking about the development and progress of the novel or short story in the same style as one might discuss the building of bridges and the paving of roads, there is also the fact that very few literatures of the world are in their infancy. "Yes!" You might interject, "But surely the novel and the short story are quintessentially modern forms!" Indeed, perhaps they are (though there are many arguments to the contrary). Nonetheless, these forms date back to at least the late nineteenth century in most Indian languages. Other genres of writing in the modern Indian languages stretch back much further than that, some to the fifteenth or sixteenth centuries, or even earlier, to say nothing of the antiquity of Sanskrit.
And she critiqued what she called "Cocoonistan," the ability of Anglophonic readers to cocoon ourselves away from everything that doesn't confirm what we think we already know:

"…English, as the most powerful international language, dominates world conversations on just about everything, but wraps its native speakers in a cocoon that renders them increasingly unable to hear conversations that were not meant for their ears. The cocoon can alienate us from cultural diversity and deafen us to voices that are not speaking directly to us. In this way, as in many others, globalization both broadens our horizons and shrinks them dangerously. Nowadays, development discourse is often used to discuss the great progress that is being made on the front of new writing in English in India, and more recently, Pakistan. Besides the fact that this discourse infantilizes the literary output of writers in English, it paves over the very existence of literary traditions in other languages. As an English-speaking person who likes to read non-English literature from South Asia, I often feel irritable on encountering pronouncements about the extreme youth and great promise of Indian or Pakistani literature."
This is all right and true. But what spurred this reflection was a quote from John Freeman (Granta's editor) in a Dawn article, and I want to take some time to turn that quote inside out (in the particular metaphor I'm laboring under, that quotation is like the hip pocket of a pair of blue jeans that still has some change squirreled away in it). What, after all, does it mean to say that we are cocooned in the language of "development"? What is development discourse?
First, the quote. In response to the interviewer's suggestion that Pakistani fiction has really come into its own "internationally," Freeman agreed and replied:

…yes, they're all writing in English. But in a lot of countries early in the development of their literature – I'm thinking certainly of the United States – people who were writing were well-to-do, Henry James and Edith Wharton for example. And they left the country and went to Paris…
Lapata's response was to remind Freeman that non-English literatures—in Urdu, for example—are vibrantly continuing their centuries-old tradition of existing and being important; if English language writing is, in some sense, "maturing" now—which seems to mean, in practice, that suddenly Anglophones in the West are reading it—this doesn't necessarily represent Pakistan's literature as a whole. But Freeman's response to Lapata was more or less to double down:

"On your point about developing literature, I did not mean to suggest that Urdu literature or any other within Pakistan was without a history or developing…I was referring more to literature which develops within the nation state. The Pakistani nation state is very new; just as when Wharton and others were writing, so was the American nation state. But that doesn't mean that native American story-telling or pre-revolutionary American texts do not qualify as literature…simply that when a nation declares its independence a different sort of clock starts, especially early on, since the writing starts to help define borders as much as lines drawn up on a map…I made a decision early on to focus on Pakistan writing of the modern nation, not of the region or of its languages. We never intended this issue to be representative or exhaustive, but since we are the magazine of new writing, we decided to focus on what was new…"
Continue reading "The Language of Developmentalist Literature"
Permanent link • (3) Comments
Tuesday, September 28, 2010
Franzen's freedom and Unfinished Realism
I could be wrong about this.  I haven't finished Jonathan Franzen's Freedom, so I'm open to having my impressions of the book thus far—superbly written but sort of wrong—revised by the rest of the novel.  But I started reading the book because part of it addresses mountaintop removal mining in West Virginia, something I have a close personal connection to. Or, rather, I have a close personal connection to the activists in West Virginia who are working to stop it: my mother is the founding director of OVEC, an environmental and social justice group based in Huntington, West Virginia, and I worked and volunteered for them when I was a teenager.
Yesterday, my mother—who is also reading the book—wrote me this in an email:




I'm reading Freedom - note that most of the people at DC rally are "youthful", not over 60 as Franzen said. Good book- but wrong abt calling the main MTR activist "dull eyed"  - I know of NO dull eyed activists, what an oxymoron!
She's talking about this rally. What strikes me about how Franzen has portrayed environmental activist types in the book is how familiar they are, how closely they fit particular media stereotypes of what activists are supposed to be like. But the environmental activists I know, in life, do not particularly fit these stereotypes. If some do, it's because activists come in all types, which is another way of saying no more than this: the "familiar" activist type we know is the fiction of a culture that deeply distrusts activists (when they don't come with a conservative pedigree, that is), and so, produces a narrative singularity to explain them.
Where this stereotype of activists comes from is not what I want to talk about. What has nagged at me as I read this book is the point where the novel's realism falters as it attempts to comprehend reality: its reliance not just on the "activist" figure we think we know but on the fiction that there is a singular activist figure we ever could know. Amelia Atlas and Andrew Seal are completely right that "realism" is the key term in comprehending what Franzen is trying to do here, but the flip side of realism as a method is the problem of unintelligibility and noise: you become increasingly bad at registering the more confident you become in your mimetic reach. The more comprehensive you claim to be in rendering reality legible, the more noise you necessarily screen out as you produce that intelligibility.
Continue reading "Franzen's freedom and Unfinished Realism"
Permanent link • (4) Comments
Tuesday, August 10, 2010
Hawthorne's Letters
In 1855, Hawthorne famously wrote a letter to his publisher complaining about how hard it was to get anyone to read your books because of all the chick-lit they were publishing nowadays:

America is now wholly given over to a damned mob of scribbling women, and I should have no chance of success while the public is occupied with their trash— and should be ashamed of myself if I did succeed. What is the mystery of these innumerable editions of The Lamplighter, and other books neither better nor worse?—worse they could not be, and better they need not be, when they sell by the hundred thousand.
That infamous letter has provided us with the phrase "damned mob of scribbling women" (here and here, for example) as a kind of shorthand for American criticism's generalized disdain for sentimental fiction. I'll get back to Hawthorne in a minute, but I thought of it when I read this review of the recent documentary about Italian pop culture, Videocracy:

"The problem of becoming famous is that there are so many girls," observes Ricky Canevali. "They're willing to do anything to get on the fast track to stardom. Nowadays, Italian television is full of girls." An aspiring celebrity, Ricky practices karate in his backyard and dance moves in front of his bedroom mirror. He sees himself as a combination of Jean-Claude Van Damme and Ricky Martin. He's been working at his dream for years, he says, but still, "The girls always steal our places. It's the girls that attract an audience. People at home here in Italy, as soon as they see half-naked girls in G-strings, they're interested…Gazing out on the rain from the balcony of the home he shares with his mama, he explains, "If you had to give a part of your body to some powerful man, there'd be rumors." Because, of course, there are no such costs for women, who only do what they must.
Continue reading "Hawthorne's Letters"
Permanent link • (4) Comments
Friday, July 30, 2010
Tweeting Art
Whatever you think of the New Critics, an interesting way to frame what was going on in that weird Ebert column I was banging on about last week would be Cleanth Brooks' claim that

"The poem, if it be a true poem, is a simulacrum of reality…an experience rather than any mere statement about experience or any mere abstraction from experience"
That's a quote from his chapter on "The Heresy of Paraphrase," in The Well Wrought Urn in which Brooks puts forward an idea of art as a thing which has to be actively experienced. He's working to combat the sense that criticism's job is just to reduce a work of art to its meaning, its essential core, the kind of reading where Heart of Darkness becomes Racism, Moby Dick becomes Obsession, and The Scarlet Letter becomes Puritanical Prudery. Repeat ad infinitum.
I'm switching from poetry to novels, here, for no better reason than its because it's easier. But I think the point remains: the problem with reducing a massively complex novel to a few words, Brooks might suggest, isn't simply the scale of complexity that's being lost, but the experiential structure of both its composition and the active way we render that complexity meaningful. However much there might be a kernel of truth to each of those one-word summaries, they erase something vital about the works they purport to describe, and less because they summarize badly than because they summarize at all, thereby misplacing the thing that's important about the aesthetic object, which, as Brooks, might say is not what we abstract from or paraphrase a poem, but how we experience it. Here's how he does say it, in fact:

The essential structure of a poem (as distinguished from the rational or logical structure of the 'statement' which we abstract from it) resembles that of architecture or painting: it is a pattern of resolved stresses. Or, to move closer still to poetry by considering the temporal arts, the structure of a poem resembles that of a ballet or musical composition. It is a pattern of resolutions and balances and harmonizations, developed through a temporal scheme.
It's interesting how close this comes to the definition my friend Dan offered for a sense of video games as Art (though he admitted to being uninterested in actually making that claim). As he quite nicely suggested, we could put video games

"…in roughly the same category as sculptures that are about modifying the space of display and conceptual pieces that expose or distort the ecology of spectatorship. The core artistry in game-design lies in building complex interactions out of relatively simple rules and behaviors, in establishing spaces that carry some kind of genre-specific decorum. When they are a vehicle for narrative, the story itself becomes secondary to the way that it conditions the gameplay."
Continue reading "Tweeting Art"
Permanent link • (8) Comments
Wednesday, July 21, 2010
If Andrew Breitbart Edited It
The always excellent Amanda Marcotte has been tweeting movie and book reviews if they were edited by Andrew Breitbart, the right-wing hack who doctored a video to get an innocent woman fired (or merely passed along fraudulently doctored video) for petty political gain, and in the face of whose transparent dishonest our president and the entire mainstream media are, at the moment, quivering helplessly. Some of hers:

Continue reading "If Andrew Breitbart Edited It"
Permanent link • (1) Comments
Monday, July 19, 2010
Art art Art
Apparently, Roger Ebert recently declared that "Video games can never be art." After making him "an object of scorn and incredulity for members of the gaming press, not to mention the Great Unpunctuated out there on the boards," as a friend of mine put it, this categorical statement also provoked an interesting response from "Game innovator Kellee Santiago" which provoked Ebert, in turn to offer a more careful and considered effort to clarify his position:

I remain convinced that in principle, video games cannot be art. Perhaps it is foolish of me to say "never," because never, as Rick Wakeman informs us, is a long, long time. Let me just say that no video gamer now living will survive long enough to experience the medium as an art form.
I find the conversation interesting and thought provoking, though—full disclosure—I'm more or less totally apathetic towards video games themselves; having once been an avid gamer in the days when Starcraft hadn't yet become the Korean national sport, video games are sort of an addiction I've kicked and, all things considered, am as fearful as an ex-smoker of revisiting. I'm also some combination of uninterested in the question and un-persuaded by Ebert's argument, which is probably telling in its own way. But if these kinds of conversations tend to do more to reveal our own underlying preconceptions and beliefs than actually lead to any effective resolution, then maybe that, in and of itself, is a kind of useful mirror held up to reality. If you're interested in the actual debate, you should really view Santiago's video response to Ebert; though I think she's hampered by adopting his critical orientation, it's still a nicely put together presentation of the state-of-the-art of game design, which she frames as being still at a "cave-painting" stage of development, full of a potential that has yet to fully blossom. But I'm more interested in the rhetoric Ebert uses to argue with her (in a post, by the way, which has received well over four thousand comments).

Continue reading "Art art Art"
Permanent link • (6) Comments
Saturday, July 17, 2010
Garbage In
Bashing the romantic notion of the artist against the computational power of an algorithm and you get, if nothing else, amusing (and likely short-lived) internet memes. You may have heard of the "I write like" thing that a programmer in Montenegro, Dmitry Chestnykh, put together. Basically, you copy and paste some chunks of your or someone else's prose into a window and it uses code developed for detecting spam to tell you which famous writer you "write like." I write like Dan Brown, I was delighted to find. For fun, I had it analyze some Nigerian 419 spam emails and discovered that while most write like David Foster Wallace, "MISS STEPHANIE UJU" writes like Shakespeare. It's received sufficient notoriety in the last few days to spark some media attention and even some backlash (originally, it would tell you which of thirty-seven white male authors and three white female authors you wrote like; apparently the canon has been opened up a bit in response).
Anyway, having randomly also just come across digital artist Jason Huff's "AutoSummarize" project, however, an experiment presented itself. Huff took "the top 100 most downloaded copyright free books" and used Microsoft Word 2008's AutoSummarize function to summarize them, in their entirety, into ten sentence versions ("Word has examined the document and picked the sentences most relevant to the main theme"). The result is sort of wonderful. Here, for example, is Mark Twain's Huckleberry Finn:

Adventures of Huckleberry Finn

by Mark Twain

"All right. "All right. "Why, Jim?"

"Blamed if I would, Jim."

"Jim!"

"Jim!"

"WHAT raft, Jim?"

Jim says:

"Where's Jim?"

"Why, Jim?"
And I'm satisfied. That makes me happy. But that gave me an idea: plug that in to the "Write like" program and see who it "writes like." And guess what? It writes like Mark Twain!
Permanent link • (4) Comments
Better Critics Please
On hearing that Shirley Jackson is getting a Library of America volume, Malcolm Jones was suspicious that "the Library of America is running out of writers":

Latest reasons for suspicion: at the end of April, the LOA will publish a slim volume containing John Updike's famous New Yorker farewell to Ted Williams, "Hub Fans Bid Kid Adieu," fleshed out with a little more eulogizing, published when Williams died. There has already been a LOA volume devoted to baseball writing, joining other volumes about American subjects (food, New York, Los Angeles, the legacies of Lincoln and Twain, the environment). You could file all these volumes under the heading, "Cleverly Curating the Franchise." But somehow the Updike volume seems not just physically thin but insubstantial—too much made of a good thing. And then, in May, here comes an entire volume dedicated to …. Shirley Jackson? A writer mostly famous for one short story, "The Lottery." Is LOA about to jump the shark?

…In uniform, black-jacketed editions, the works of Melville, Twain, Wharton, Faulkner and dozens of other Rushmore-sized American authors have marched onto our bookshelves…In the last couple of years, as John Cheever, John Ashbery and Raymond Carver got their own volumes, it became clear that the LOA wasn't going to wait any longer for time's verdict. It was almost like the production schedule was dictating the editorial decisions. Hurry up, we've got to have some more great writers for the fall list! But the inclusion of those authors never raised critical eyebrows (perhaps they should've—taken a good look at all of Cheever lately? Not pretty). Nor did the more interesting editorial choices of the past few years—Nathaniel West, Powell. But Shirley Jackson? Not a bad writer, but her inclusion seems so random, haphazard. Why Jackson before Jean Stafford, or Peter Taylor, Wallace Stegner, or why not simply more of James M. Cain than The Postman Always Rings Twice?
Continue reading "Better Critics Please"
Permanent link • (3) Comments
Monday, July 05, 2010
Seven Pillars of Wisdom, beginning at the end
The subtitle of T.E. Lawrence's Seven Pillars of Wisdom is "A Triumph," and yet he frames the story in such elegiac terms; it is a story, he writes, of "what we felt, what we hoped, what we tried" and you can feel the teleology of tragic failure even before he makes it explicitly clear that "Damascus" was where the train went off the rails, where the light of "Arab freedom" failed. This dissonance has to be the point of it, I suspect, because there is simply too much brilliant, glorious erudition here, too much incredible prose to let the subtitle be simply a bitter irony. This book is titanic, operatic; if anything (I find myself shocked to suggest), David Lean's Lawrence of Arabia is the paler, less ambitious copy. This is not the story of the light that failed; this feels like a story of success in failure.
I'm just getting into this as a reading project—and feel free to join me—so I'm still talking in terms of feelings, a sense of how the book works that I'm trying to pin down without trying to prove yet. But if you've seen David Lean's movie—and if you haven't, what's the matter with you?—you probably know what he's talking about, the triumph that wasn't: having won the war against the Ottomans, Lawrence's Arabs fall apart when they have to create order out of the victory, and can't. This ending is present from the very beginning; as he puts it in the introduction,

"…when we achieved and the new world dawned, the old men came out again and took our victory to re-make in the likeness of the former world they knew. Youth could win, but had not learned to keep: and was pitiably weak against age. We stammered that we had worked for a new heaven and a new earth, and they thanked us kindly and made their peace."
It's not quite clear to me yet whether this is an Arab youth or not, if the problem is, in his mind, a basic insufficiency of the Arabs themselves as a people. It's true that when he sets down the historical backdrop for the Arab Revolt, he tells the story of the middle ages as opening with Muslim conquests but closing with a Turkish bureaucratic consolidation made possible by some particular insufficiencies of "the Semitic mind":
Continue reading "Seven Pillars of Wisdom, beginning at the end"
Permanent link • (2) Comments
Thursday, June 10, 2010
Africa as the Anti-Empire of Signs
I've been thinking about how I would construct a course like Tim Burke's Image of Africa; if I were to do so, I suspect it would look a lot like his, though perhaps organized by some kind of historical chronology instead of structuralist categories. But I'm not sure I want to. Here's why.
It's not that hard to construct an "empire of signs" for a place like Japan, since signifiers like "haiku," "samurai," or "sushi" are, if not reducible to it, fundamentally linked to a single and more or less stable cultural referent, the sense of a place called "Japan" and the people who live there as "Japanese." "Japan" is implied when those words are used, and neither concept can have meaning without it. The same is more or less true for mental spaces like China, Arabia, or India; concepts like the Great Wall, the harem, and caste are each one of the many similar terms that firmly identify and anchor a particular structure of Orientalist thinking, a particular sense of the cultural singularity of a particular people and place. However geographically hazy and ethnographically obtuse they might be—and they might very of both—these are all politically powerful terms, socially significant, and real in a very concrete and lived sense.
Yet to construct a similar list for "Africa"—which is no less meaningful as a geographical referent—one faces a very different and prohibitively more difficult task. There are no end of stereotypic clichés that could be used to describe Africa and Africans, but almost none of them are the exclusive monopoly of that continent or its people, referring to it and only to it. Lions or elephants are found elsewhere, "natives" and "jungle" are found on every part of the equatorial tropics that Europe has colonized, and witch doctors, slavery, nakedness, or cannibalism are close relatives to analogous concepts in other racialist/cuturalist lexicons. At the same time, the signs which cannot be removed from their African contexts take us farther and farther away from the most generalized and abstract concept of "Africa" itself. Apartheid, for example, references not Africa but South Africa. Uhuru is Kenyan, Ujamaa is Tanzanian, and juju is west African, while Egypt, the Maghreb, and the Sahara are often not considered "African" at all. "Safari" is in some ways a special case—which is why I'm writing a dissertation about it—but it also proves the point: it's an originally Swahili word, linked to East Africa, and hard to extricate from that context; can one take a safari in Ghana or Nigeria? I'm not sure the concept is elastic enough to allow you to do so. In other words, all the great "Images of Africa" live in an uncanny valley between images too specific for the continent and images too general for it.
Continue reading "Africa as the Anti-Empire of Signs"
Permanent link • (2) Comments
Tuesday, June 01, 2010
Generation Iron Man
I don't know if this is what Adam was getting at in his post on Ironman, but this is how I would pick up that baton and try to move with it:
Continue reading "Generation Iron Man"
Permanent link • (14) Comments
Friday, March 12, 2010
The Valley of Elah as our Heart of Darkness
It seemed to me that the house would collapse before I could escape, that the heavens would fall upon my head. But nothing happened. The heavens do not fall for such a trifle. Would they have fallen, I wonder, if I had rendered Kurtz that justice which was his due? Hadn't he said he wanted only justice? But I couldn't. I could not tell her. It would have been too dark—too dark altogether. . . ."

-Joseph Conrad, Heart of Darkness

What's great about The Valley of Elah is what's great about the character Tommie Lee Jones plays, that Hank Deerfield is a good man who comes to realize the terrible consequences of his actions, how misguided his most basic impulses have been, and the dark places into which they've guided him and his son. Which is why little details like his subtly obsessive personal grooming habits are so important: in signifying his lifelong adherence to the work of self-fashioning as soldier (and of passing that on to his son), they place him as a man with a deep faith in a code of behavior which he has never doubted (and into which he has cast the destiny of his entire family) but which reveals the neurotic core of those beliefs. He believes in America because he can't not, the same way he can't be seen by a woman in his short sleeves, or get out of bed without having painstakingly tucked the sheets under the mattress in the style of a barracks bunk. He's still at war.
It's important that he's sincere. Precisely because he really does believe in these things, his discovery of their hollowness produces a real crisis of faith, as when he cuts himself shaving moments before getting the devastating news of his son's death. Something is actually at stake, even in stuff like that, and it's on that basis that the final act of the movie is so devastating: to discover what his son has become is to discover what Hank spent a young lifetime making him, crafting his son in his own image and making him a monster. Which is why it's just as important that this is not a movie about Iraq itself: it's about the process of detachment from human life that can make running over an Iraqi pedestrian in the way of your humvee seem natural. Yet we see this process begin and end at home: the point of the David and Goliath story is precisely not what Hank thinks it is, precisely not that a boy can master his fear and be a man. Goliath is a humvee speeding along the roadway, and Hank's realization is that he has no answer as to why he would send a boy—his own—out to be destroyed by it.
At one point in the movie, a soldier tells Hank that "we shouldn't send our heroes to Iraq" because of what it does to them, something he quickly demonstrates by advocating we nuke the place and let it go back to a desert. Exterminate all the brutes, you know? And he's right, in a certain sense; "Iraq" destroyed Hank's son, in a way that can seem superficially similar to sentiments like this racist garbage from Thomas "suck on this" Friedman:

"…democracy was never going to have a virgin birth in a place like Iraq, which has never known any such thing. Some argue that nothing that happens in Iraq will ever justify the costs. Historians will sort that out."
The difference is that while an insincere hack like Friedman wants to forget his own role as bloodthirsty war cheerleader back in the day (so as to pretend it was always about the highest of ideals), The Valley of Elah powerfully argues that even Hank's best of intentions were what made Iraq the kind of place where good boys go bad in the first place. His wife is right. The character played by Charlize Theron is right.* And when the little boy asks "why would they send a boy out to fight Goliath?" he is exactly right: the moral outrage is the warmonger who sends children out to be crushed and then tries to make a glorious story out of it. The character who tries to blame Iraq for destroying "our heroes" is the one who held the knife. And Hank is the one who put it in his hand. Which is exactly the point: fetishizing "Iraq" as the cause of "our" suffering is not only to forget that "they" have endured the majority of the suffering (at "our" hands) but that it's happened as a consequence of our ability to forget about their existence.
Which leads me to my last point: the problem with The Hurt Locker is that it poses as realism, that it pretends to portray what happens over there. But it doesn't; like all realism, it's a subjective fantasy clothed in the appearance of objectivity. But while The Hurt Locker performs the very same techno-philic detachment which enables a man in a humvee to run over a child, making the entire country into a bomb to be defused makes it seem as if the problem starts and originates there. They set the bombs, you see, and they are the ones who would put a child in harm's way. And while the movie has the courage to admit that the war hasn't gone well, this is akin to the brave honesty of admitting that the Titanic's prospects look dim after hitting the iceberg. The Valley of Elah, on the other hand, frames the war as a reality we lack the courage to look at honestly, and in its description of the impossibility of realism is almost Conradian: the cause of what happens to Hank's son in Iraq is to be found not there, but here. Unlike Marlowe and Friedman, Hank has the terrible courage to admit that his son became Kurtz, and that he's the one who made it happen. Though it's still too dark, too dark altogether…
* The most heart of darkness-y moment—which makes me wonder if they were doing it on purpose—comes when Hank self-righteously declares that a soldier would never fight seriously with buddies he lived and fought with in war. "That's a beautiful world you live in" she says, or something similarly identical to Marlow's statement on how "...she is out of it--completely. They--the women, I mean-- are out of it--should be out of it. We must help them to stay in that beautiful world of their own, lest ours gets worse." But of course the beautiful fantasy land of this movie is that of the men who believe in the unconditional righteousness of war.
Permanent link • (0) Comments
"what-have-you intriguing subject"
Brian Reed divines the profession's future by reading the tea leaves of his university's grad program applicant pool:

"Movies and TV seem to trump what we teach in the classroom when it comes to influencing future faculty. We have a sea of applicants wanting to study vampires, zombies, Harry Potter, J.R.R. Tolkien, Narnia, and Jane Austen--singly or in combination. Some of these files are absolutely first rate. Most aren't. Moreover, you read letter after letter of recommendation praising this or that student's marvelous facility with 17th century prosody, 18th century travel writing, contemporary Zulu praise poetry, or what-have-you intriguing subject, and then you flip to the writing sample and discover yet another Dracula-and-Twilight essay or Beowulf-and-Frodo MA thesis."
And:

"You hear a great deal about Judith Butler, Slavoj Zizek, Homi Bhabha, Walter Benjamin, Gloria Anzaldua, and other thinkers who were already staples of "Introductions to Literary Theory" courses back in the mid-1990s. Otherwise, the name dropping has become quite field specific…There also appears to be a truly remarkable degree of agreement concerning the Great Books of the present day: Cormac McCarthy's The Road and Blood Meridian, David Foster Wallace's Infinite Jest, Mark Z. Danielewski's House of Leaves, and Jonathan Safran Foer's Extremely Loud and Incredibly Close. Thomas Pynchon, too, is cited over and over as the harbinger and presiding genius of the New Period. I've read these books (including all of Pynchon's novels), but I never expected the emergence of such a matter-of-fact way of narrating the present moment in US literature, and I certainly would never have selected such a narrow, narrow cast of characters to represent the 21st century."
Permanent link • (7) Comments
Saturday, March 06, 2010
The Hurt Locker's Addiction to Detachment, and Ours
I'm less interested in The Hurt Locker than in the kind of problem it faces: how do you make a movie about an event that we have so thoroughly forgotten, ignored, and under-articulated as the Iraq war? The important point to make about media narratives of the Iraq war is not that they are biased—though they are, naturally—but that they are disappearing, that the media isn't talking about the war very much at all anymore. It has become, for the popular majority of Americans, less a real war about which it is possible to have a real opinion than something vaguely unspeakable and for which no narratives quite apply. Part of it is that the politics are so strange; the war's original supporters have now mostly given up defending the original broken-kettle reasons while the president who was elected to end it, hasn't; it is a war we are in, which no one wants us to be in, but for which no one has any idea how not to be in. And there we are, especially as it's a war that has gone on so long as to have become normal, a permanent state of emergency that has, as such, ceased to be a state of emergency, ceasing to be anything at all.
It may be that this was what, on some level, certain people wanted, of course, but I'm less interested in the pure politics of the event than in the representational conundrum that Kathryn Bigelow's film is stuck in. I don't think it's a great film, first of all; its characters are fairly tired war-movie clichés (another cowboy who gets results? really?), its ticking time-bomb scenarios are suspenseful in almost the cheapest way possible—a literal ticking time-bomb—and the dialogue ranges from the bathetic to the banal (the line "I'm too old for this shit" badly needs to be retired). The overarching plot structure is supremely meh, since it turns out that going home to his wife and kid—which the "x days left" move has given narrative centrality—is going to be boringly and conventionally emasculating; when he tries to tell his wife (described as "not dumb; just loyal") about the awesome-ness of bomb turning-off, her narrative function is to coldly look away and maybe order him to fetch cereal or chop mushrooms because a woman just can't understand, you see.
Continue reading "The Hurt Locker's Addiction to Detachment, and Ours"
Permanent link • (25) Comments